Sheba Hart was the winner of Big Brother Racism: Season Six and appeared on the second All Stars version of the series. Her inclusion in her original season proved to be controversial when her affair with art student Steven Connolly was uncovered by TMZ. In spite of this initial controversy, Sheba proved to be a very popular player in her original season amongst internet fans although she remained demonized by more casual fans of the show, many of whom protested both the finale and the premiere of Season Ten.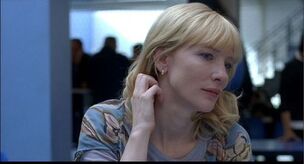 Controversy
Ad blocker interference detected!
Wikia is a free-to-use site that makes money from advertising. We have a modified experience for viewers using ad blockers

Wikia is not accessible if you've made further modifications. Remove the custom ad blocker rule(s) and the page will load as expected.